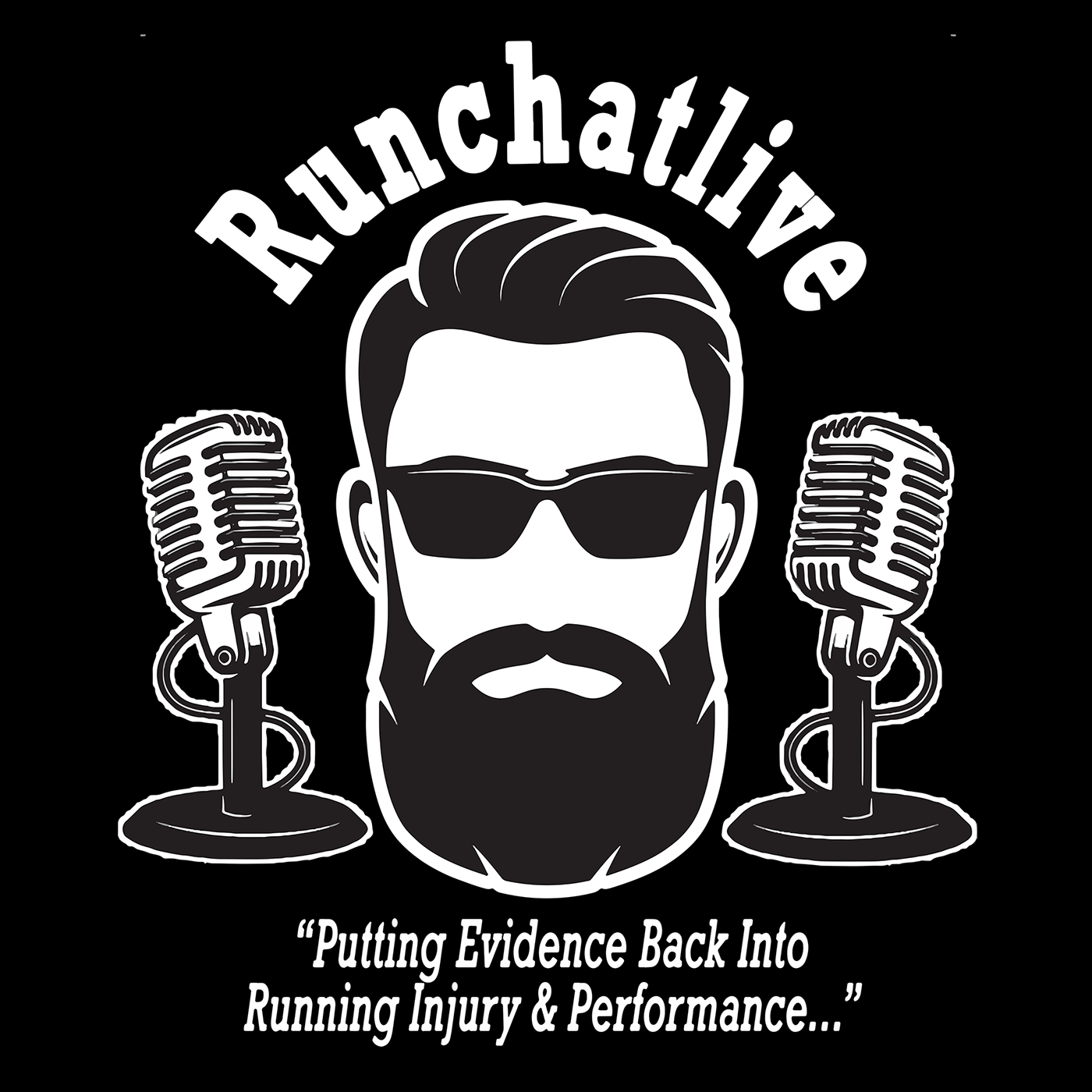 Ep39: Alex Hutchinson - Pushing The Limits of Human Performance.
Alex Hutchinson is one of the world's most highly respected authorities on the subject of endurance sports. With a PhD in Physics from Cambridge and a Master's in Journalism from Columbia, his articles in Runner's World, Outside Magazine, The Globe & Mail, are internationally acclaimed.
His 2011 book 'Which Comes First, Cardio or Weights?' is quite simply a 'must have' for anyone who does exercise. It was and still is THE bible of myth-busting misconceptions still found in the exercise industry.
In this episode of Runchatlive, we focus mainly on his 2018 book 'Endure: Mind, Body and the Curiously Elastic Limits of Human Performance', a New York Times best seller. The thrilling account of his involvement at Nike's Breaking2 project in 2017 is in itself enough of a reason to read it, and it has so much more. Using endless real life examples of elite endurance athletes, Hutchinson explains why our individual limits may be determined as much by our head and heart, as by our muscles.
We also talk to Alex about being one of the speakers at Tom Goom's 'Running Rehab, from Pain to Performance' conference this April in London, along with Ian Griffiths, Claire Minshull and Chris Napier. With this line-up of speakers, the conference is destined to be a huge success and of huge value.
If you have a second, do please consider leaving us a rating on Apple Podcasts / iTunes: https://podcasts.apple.com/gb/podcast/runchatlive/id1446286174
NEXT EPISODE:
March 5th Thursday 8pm UK Time :
* * * TOM GOOM 'The Running Physio' * * *
Join us LIVE!
----------------------------------
RCL CONFERENCE RECORDINGS & RUNCHATLIVE T-SHIRTS
Video recordings of all the presentations from the RCL International Running Conference 2019 can be purchased at www.runchatlive.com. T-shirts are also available.
Runchatlive is recorded LIVE on video at www.facebook.com/MattPhillipsRCL. All episodes are later made available on YouTube and as podcasts on Spotify, iTunes, Podbean, Stitcher, etc.
For more details, visit https://www.runchatlive.com/
* * * * WANT TO SUPPORT THE PODCAST?  * * * *
The success of a podcast ultimately boils down to how much Apple advertises it, which is heavily based on ratings & reviews. A huge thanks to those of you who have left ratings and reviews!
If you'd like to help us, do please take two minutes to leave a rating & review on Apple Podcasts or iTunes. iPhone users can do it from the app on your phone, android users need to go to iTunes on a laptop/pc. Thanks in advance! https://podcasts.apple.com/gb/podcast/runchatlive/id1446286174