Runchatlive - 'Putting EVIDENCE back into Running Injury & Performance.' Runchatlive Podcast, part of website https://www.runchatlive.com/ exists to help RUNNERS of all levels, plus professionals who work with Runners (Coaches, Personal Trainers, Physios, Sports Therapists, etc.) discover evidence based strategies to treat running related injury, reduce injury risk and improve running performance. Host Matt Phillips is joined by internationally respected industry experts to help bring you the results that YOU need. You may also want to check out Matt's other podcast: 'The Sports Therapy Association Podcast', recorded LIVE every Tuesday at 8pm on the Sports Therapy Association YouTube channel.
Episodes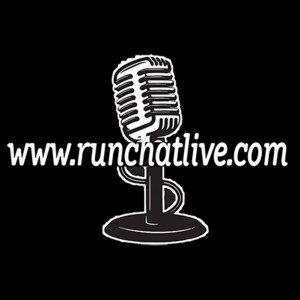 Sunday Mar 08, 2020
Sunday Mar 08, 2020
Ep40: Tom Goom - 2002-2020 Changes In Running Injury Prevention

Tom Goom a.k.a. 'The Running Physio' is a physiotherapist based in Brighton, working out of the Physio Rooms. His 'Running Repairs Course' is internationally acclaimed, and he has now organised a 'Running Rehab, from Pain to Performance' conference this April 24th in London, with speakers Alex Hutchinson, Ian Griffiths, Claire Minshull and Chris Napier. With this superb line-up, the conference is destined to be of huge value! Tickets available at https://www.running-physio.com/p2p/

With this year marking Tom's 18th year as a Physiotherapist, we decided to celebrate by taking a trip down memory lane and looking at ways in which the management & treatment of Running Injury & the optimization of Running Performance has changed since Tom started in 2002. The episode is literally FULL of fantastic advice and comforting testimony to the fact that as a therapist it is totally normal to have your beliefs & assumptions challenged by modern research, and your practice forced to evolve to keep in line with more modern concepts.
We hope you enjoy the episode!
----------------------------------

NEWSFLASH: TOM GOOM IS A SPEAKER AT THIS YEAR'S RUNCHATLIVE INTERNATIONAL RUNNING CONFERENCE 2020!
Oct 29th & 30th - ONLINE!
Simultaneous Translation into Spanish!
10 fantastic speakers including:
Matt Fitzgerald, Kevin Maggs, Ben Cormack, Tom Goom, Alice Sanvito, Claire Minshull, Trevor Prior, Emma Brockwell, Nick Knight & Jess Bruce, Mike James.
INFO & TICKETS: https://www.therapistlearning.com/p/run-chat-live-2020