Runchatlive - 'Putting EVIDENCE back into Running Injury & Performance.' Runchatlive Podcast, part of website https://www.runchatlive.com/ exists to help RUNNERS of all levels, plus professionals who work with Runners (Coaches, Personal Trainers, Physios, Sports Therapists, etc.) discover evidence based strategies to treat running related injury, reduce injury risk and improve running performance. Host Matt Phillips is joined by internationally respected industry experts to help bring you the results that YOU need. You may also want to check out Matt's other podcast: 'The Sports Therapy Association Podcast', recorded LIVE every Tuesday at 8pm on the Sports Therapy Association YouTube channel.
Episodes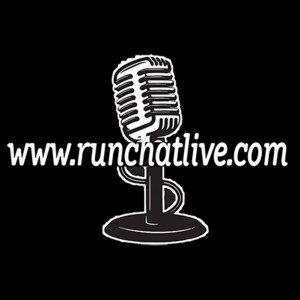 Monday Sep 14, 2020
Monday Sep 14, 2020
In the previous episode of Runchatlive, we had the honor of talking with Dr. Benno Nigg - founder, creator & director of the Human Performance Laboratory, University of Calgary, a multi-disciplinary research center with approximately 200 researchers & assistants working in every aspect of the understanding of movement and exercise.

In Episode 50, we are delighted to bring you Dr. Guillaume Millet, who from 2013 to 2018 worked at the Human Performance Laboratory directing the Neuromuscular Fatigue research team. Now back in France, Dr. Millet is Professor of Exercise Physiology in the Department of Kinesiology at Jean Monnet University, Saint-Étienne and the director of the LIBM laboratory (Inter-University Laboratory of Human Movement Biology).
His general research area investigates the physiological, neurophysiological and biomechanical factors associated with fatigue, including that associated with extreme (ultra-endurance, hypoxia) exercise, and in this episode of Runchatlive talks about training & fatigue in Ultra Trail Running.
We should add, Dr. Millet is himself no stranger to extreme exercise, with over 30 years experience competing in endurance sports including ultra-trail running, XC skiing and adventure races. The Ultra-Trail du Mont-Blanc® (UTMB) is widely regarded as one of the most difficult foot races in the world with a distance of approximately 106 miles and a total elevation gain of around 32,940 ft. - Dr. Millet has placed 3 times in the top 6.
RUNCHATIVE INTERNATIONAL RUNNING CONFERENCE 2020
Oct 29th & 30th - ONLINE!
Simultaneous Translation into Spanish!
10 fantastic speakers including:
Matt Fitzgerald, Kevin Maggs, Ben Cormack, Tom Goom, Alice Sanvito, Claire Minshull, Trevor Prior, Emma Brockwell, Nick Knight & Jess Bruce, Mike James.
INFO & TICKETS: https://www.therapistlearning.com/p/run-chat-live-2020
JOIN US FOR FUTURE EPISODES!
Runchatlive episodes are recorded LIVE on Thursdays at 8pm (UK time) on our Facebook Page: www.Facebook.com/MattPhillipsRCL. Details of up and coming episodes are posted at www.runchatlive.com.
If you prefer to watch or listen in your own time, here are some options:
Video/audio on our website https://www.runchatlive.com/
Video on our YouTube channel: https://www.youtube.com/c/runchatlive
Podcast on your preferred podcast player e.g. Apple Podcasts (iTunes), Spotify, Stitcher, etc.