Runchatlive - 'Putting EVIDENCE back into Running Injury & Performance.' Runchatlive Podcast, part of website https://www.runchatlive.com/ exists to help RUNNERS of all levels, plus professionals who work with Runners (Coaches, Personal Trainers, Physios, Sports Therapists, etc.) discover evidence based strategies to treat running related injury, reduce injury risk and improve running performance. Host Matt Phillips is joined by internationally respected industry experts to help bring you the results that YOU need. You may also want to check out Matt's other podcast: 'The Sports Therapy Association Podcast', recorded LIVE every Tuesday at 8pm on the Sports Therapy Association YouTube channel.
Episodes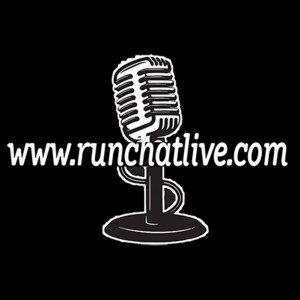 Friday Aug 28, 2020
Friday Aug 28, 2020
El síndrome banda iliotibial (ITBS) es una lesión muy común en corredores. Es la segunda causa principal de dolor de rodilla y la causa más común de dolor lateral de rodilla. Para facilitar el manejo de ITBS basado en la evidencia, se necesita aprender sobre la etiología, el diagnóstico y el tratamiento de esta lesión. A menudo, esto no es tan simple como parece porque los estudios con frecuencia se contradicen entre sí.

Afortunadamente, en este episodio de Runchatlive (por primera vez en español) tenemos el placer de hablar con la fisioterapeuta Manuela Besomi, quien ha estado trabajando en el tema de ITBS como parte de su doctorado en Australia.
Muchas gracias a quienes se unieron a nosotros en vivo. ¡Espero que haya entendido al menos la mitad de lo que estaba diciendo! ¡Si te gustó el episodio, por favor compártelo! Y si quieres más episodios en español, deja un comentario ¡Gracias de nuevo!

RUNCHATLIVE Ep.48 ... EN ESPANOL por la primera vez!

📢 Runchatlive Conference
🌎¡TRADUCCION SIMULTANEA AL ESPANOL!
Este año, estamos encantados de anunciar que 'RCL International Running Conference' estará disponible como una transmisión en línea en vivo con traducción simultánea al español! El jueves 29 y viernes 30 de octubre (a partir de las
09:30
GMT), con su entrada virtual podrá ver toda la conferencia con un intérprete profesional que proporcionará traducción simultánea al español para las diez presentaciones y dos sesiones de preguntas de la tarde. O, si lo prefiere, puede ver una grabación de toda la conferencia en su propio tiempo, sin fecha límite ni límite de visualización.

📢¡CODIGO DE DESCUENTO!
Si usa el código de promoción MANUELA20, obtendrá un 20% de descuento. TAMBIEN: Hasta el 31 de Agosto hay boleto de reserva anticipada, asi que si usa el código de promoción MANUELA20 para comprar un boleto de reserva anticipada, ¡será incluso más barato!
Entradas:
https://www.therapistlearning.com/p/run-chat-live-2020
• Podcast en su reproductor de podcasts preferido p.ej. Podcasts de Apple (iTunes), Spotify, Stitcher, etc.

--------------
EN INGLES:
Iliotibial band syndrome (ITBS) is a very common injury in runners. It is the second leading cause of knee pain and the most common cause of lateral knee pain. To facilitate evidence-based management of ITBS, one needs to learn about the etiology, diagnosis, and treatment of this injury. This is often not as simple as it sounds because studies often contradict each other. Fortunately, in this episode of Runchatlive (for the first time in Spanish!) we have the pleasure of speaking with physical therapist Manuela Besomi, who has been working on ITBS as part of her PhD in Australia.

JOIN US FOR FUTURE EPISODES!
Runchatlive episodes are recorded LIVE on Thursdays at 8pm (UK time) on our Facebook Page: https://www.facebook.com/MattPhillipsRCL. Details of up and coming episodes are posted at www.runchatlive.com.
• Podcast on your preferred podcast player e.g. Apple Podcasts (iTunes), Spotify, Stitcher, etc.