Runchatlive - 'Putting EVIDENCE back into Running Injury & Performance.' Runchatlive Podcast, part of website https://www.runchatlive.com/ exists to help RUNNERS of all levels, plus professionals who work with Runners (Coaches, Personal Trainers, Physios, Sports Therapists, etc.) discover evidence based strategies to treat running related injury, reduce injury risk and improve running performance. Host Matt Phillips is joined by internationally respected industry experts to help bring you the results that YOU need. You may also want to check out Matt's other podcast: 'The Sports Therapy Association Podcast', recorded LIVE every Tuesday at 8pm on the Sports Therapy Association YouTube channel.
Episodes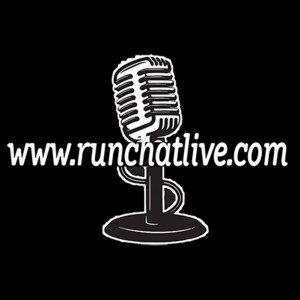 Saturday Jul 04, 2020
Saturday Jul 04, 2020
Runchatlive Ep.47 brings you a 'Plantar Fasciitis Special' with guest Hamish Vickerman, creator of 'The Fasciitis Fighter.' As per last month , this episode was dual-streamed LIVE to Facebook Group 'The Running Community' www.facebook.com/TheRunningCommunity as well as our facebook page at www.facebook.com/MattPhillipsRCL .
Hamish Vickerman created The Fasciitis Fighter in reaction to research published by Michael Rathleff in 2014: 'High-load strength training improves outcome in patients with plantar fasciitis'. In this episode, we discuss how the Rathleff paper revolutionised the way Plantar Fasciitis (PF) should be treated, and in doing so we cast a critical eye on many of the traditional ways that runners & non runners deal with PF, often following advice handed out by therapists & GPs who are clearly not up to date with the evidence.
It's an eye opening episode which we hope you enjoy and take on board, whether you are a therapist or a runner. As always feel free to leave comments and questions in the comment section.
-------------------
This episode of Runchatlive was recorded LIVE as always at www.Facebook.com/MattPhillipsRCL and then uploaded to YouTube and all popular podcast apps. By joining us live at Facebook you are able to ask the guests questions and be part of the moment! Join us for the next one!
RUNCHATIVE INTERNATIONAL RUNNING CONFERENCE 2020
Oct 29th & 30th - ONLINE!
Simultaneous Translation into Spanish!
10 fantastic speakers including:
Matt Fitzgerald, Kevin Maggs, Ben Cormack, Tom Goom, Alice Sanvito, Claire Minshull, Trevor Prior, Emma Brockwell, Nick Knight & Jess Bruce, Mike James.
INFO & TICKETS: https://www.therapistlearning.com/p/run-chat-live-2020

HELP US OUT?
The success of a podcast ultimately boils down to how much Apple advertises it, which is heavily based on ratings & reviews. A huge thanks to those of you who have left ratings and reviews! If you'd like to help us, do please take two minutes to leave a rating & review on Apple Podcasts or iTunes. iPhone users can do it from the app on your phone, android users need to go to iTunes on a laptop/pc. Thanks in advance! https://podcasts.apple.com/za/podcast/runchatlive/id1446286174