Runchatlive - 'Putting EVIDENCE back into Running Injury & Performance.' Runchatlive Podcast, part of website https://www.runchatlive.com/ exists to help RUNNERS of all levels, plus professionals who work with Runners (Coaches, Personal Trainers, Physios, Sports Therapists, etc.) discover evidence based strategies to treat running related injury, reduce injury risk and improve running performance. Host Matt Phillips is joined by internationally respected industry experts to help bring you the results that YOU need. You may also want to check out Matt's other podcast: 'The Sports Therapy Association Podcast', recorded LIVE every Tuesday at 8pm on the Sports Therapy Association YouTube channel.
Episodes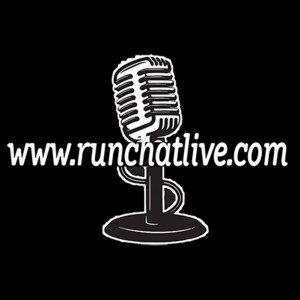 Friday Jun 19, 2020
Friday Jun 19, 2020
In Ep.46 of Runchatlive we are delighted to be joined by leading Women's Health Physiotherapists Emma Brockwell and Grainne Donnelly who will be discussing "Guidelines for Returning to Running Post Pregnancy".

Given the importance of this topic, we are excited to announce that Runchatlive episodes wIll now be streamed & recorded LIVE not only at www.facebook.com/MattPhillipsRCL but ALSO at 'The Running Community' Facebook page with over 12k happy followers! ➡️ https://m.facebook.com/TheRunningCommunity/

What a way to get quality information out to runners! Thank you So much TRC! 🙌

In 2019, Emma & Grainne published along with co-author Tom Goom the first comprehensive guide on the hugely important topic of postnatal running, in an attempt to help fill what was up to that point a clear lack of information available for both clinicians and runners.

In this episode, Emma & Grainne discuss subjects including:
• Risk factors and contraindications to returning to running
• Signs & symptoms of pelvic floor and/or abdominal wall dysfunction
• Assessment of strength, impact management and readiness to run
• Key considerations such as breastfeeding, sleep and psychosocial factors

RCL INTERNATIONAL RUNNING CONFERENCE
Emma Brockwell will also be speaking on this subject at the RCL International Running Conference 2020 on the 29th & 30th October 2020 ONLINE!
Simultaneous Translation into Spanish!

10 fantastic speakers including:
Matt Fitzgerald, Kevin Maggs, Ben Cormack, Tom Goom, Alice Sanvito, Claire Minshull, Trevor Prior, Emma Brockwell, Nick Knight & Jess Bruce, Mike James.
INFO & TICKETS: https://www.therapistlearning.com/p/run-chat-live-2020