Runchatlive - 'Putting EVIDENCE back into Running Injury & Performance.' Runchatlive Podcast, part of website https://www.runchatlive.com/ exists to help RUNNERS of all levels, plus professionals who work with Runners (Coaches, Personal Trainers, Physios, Sports Therapists, etc.) discover evidence based strategies to treat running related injury, reduce injury risk and improve running performance. Host Matt Phillips is joined by internationally respected industry experts to help bring you the results that YOU need. You may also want to check out Matt's other podcast: 'The Sports Therapy Association Podcast', recorded LIVE every Tuesday at 8pm on the Sports Therapy Association YouTube channel.
Episodes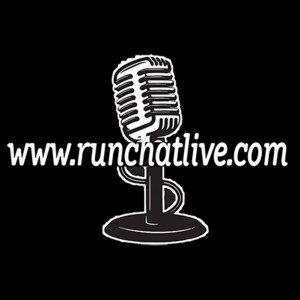 Saturday Jun 06, 2020
Saturday Jun 06, 2020
Runchatlive Ep45: Nadeah Miranda 'Love Gods & Marathons'

Exciting curveball in this episode as we bring you with great delight an interview with musician & vocalist extraordinaire Nadeah Miranda.

Nadeah is an Australian singer-songwriter, model, and actress who shot to fame in the early 2000's as cofounder of Brighton based band 'The Lovegods'. The band won Radio 1's best unsigned band and played Glastonbury three times. Nadeah then moved to Paris, joined Nouvelle Vague for three years and then put out three solo albums under the name Nadéah - Venus Gets Even (2011), While the Heart Beats (2016) and Milk Teeth (2019).

As a fan throughout those 15 years, it therefore gave me GREAT pleasure when I heard during one of Nadeah's Facebook Live sessions that she is interested in running a marathon... but hasn't yet. Like a rag to a bull, the goal was set.

In this special Runchatlive episode I ask Nadeah to comment of my favourite songs/videos that span her career to date, whilst Nadeah asks me about certain barriers she feels she has with regards to running a marathon. We had a great time recording this, despite a couple of internet connection issues, and totally recommend you check out Nadeah on Facebook with her regular live performances.

The debut ep 'DreamBitches' by Nadeah & Beki (teaming up with producer Marc Collin of Nouvelle Vague) was released in March and is available on Spotify: https://open.spotify.com/album/3yRMeeFPDRPAvUdYkNNDjl

We hope you enjoy this episode of Runchatlive, and as always if you do please please leave us a review on Apple Podcasts / iTunes: https://podcasts.apple.com/gb/podcast/runchatlive/id1446286174
RUNCHATIVE INTERNATIONAL RUNNING CONFERENCE 2020
Oct 29th & 30th - ONLINE!
Simultaneous Translation into Spanish!
10 fantastic speakers including:
Matt Fitzgerald, Kevin Maggs, Ben Cormack, Tom Goom, Alice Sanvito, Claire Minshull, Trevor Prior, Emma Brockwell, Nick Knight & Jess Bruce, Mike James.
INFO & TICKETS: https://www.therapistlearning.com/p/run-chat-live-2020